In the Glory of Mountains near Statue of Unity
Unity Village Resort Online Booking
Unity Village Resort is slowly becoming a popular choice among visitors to Kevadia. Equipped with modern amenities and highly-praised hospitality, if you are looking for a place to stay for your next vacation to Kevadia, Unity Village Resort is the ideal choice for you. We prioritize our guests' comfort, which is why we will ensure that your stay with us is something you will remember for a long time. Surrounded by a towering mountain range, our resort is perfect if you want to get away from the noisy city life and spend a few days in nature.
We offer Unity Village Resort Online Booking so that when you arrive in Kevadia, you already have a place to stay. In addition, booking with us online ensures that you can choose the cottage of your liking.
Accommodation at Unity Village Resort Near Statue of Unity
Unity Village Resort Kevadia offers 30 Well Equipped Beautiful designed Cottages surrounded by Nature and Mountain. Book your Tent Online at Unity Village Resort.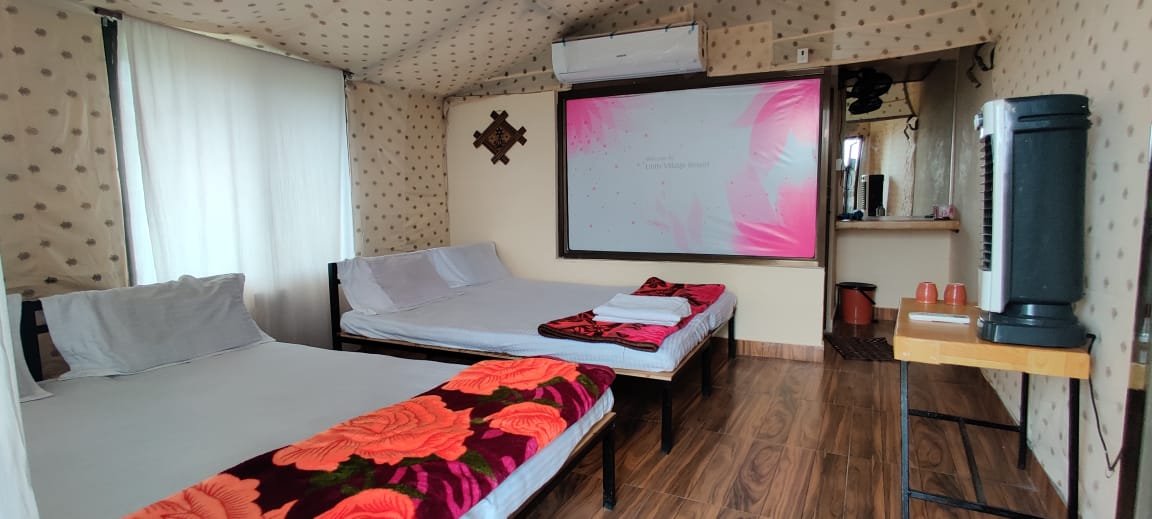 Double AC Cottages (02 Pax)
Package Starts with ₹5,500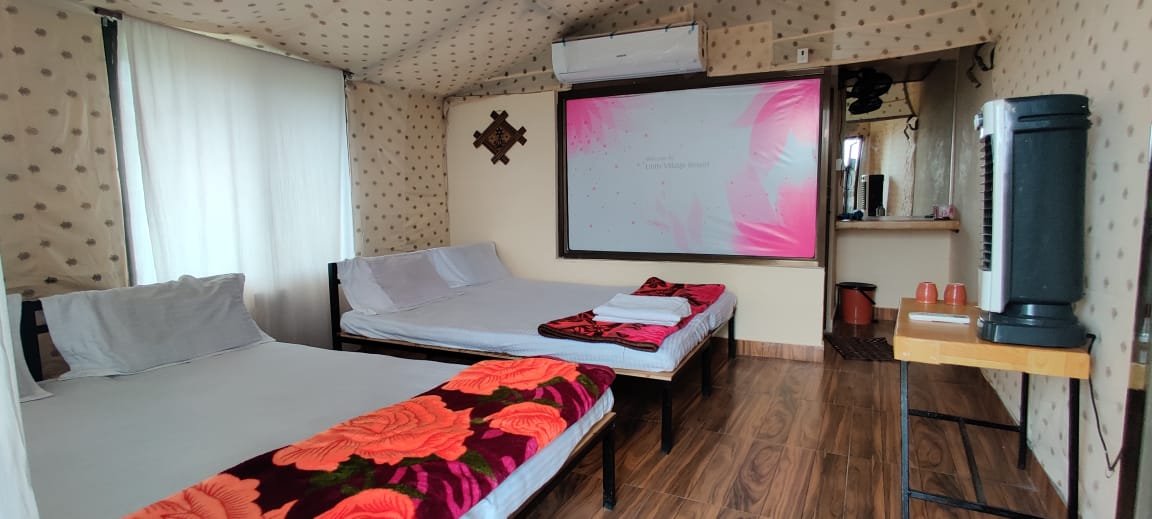 Triple AC Cottages (03 Pax)
Package Starts with ₹6,500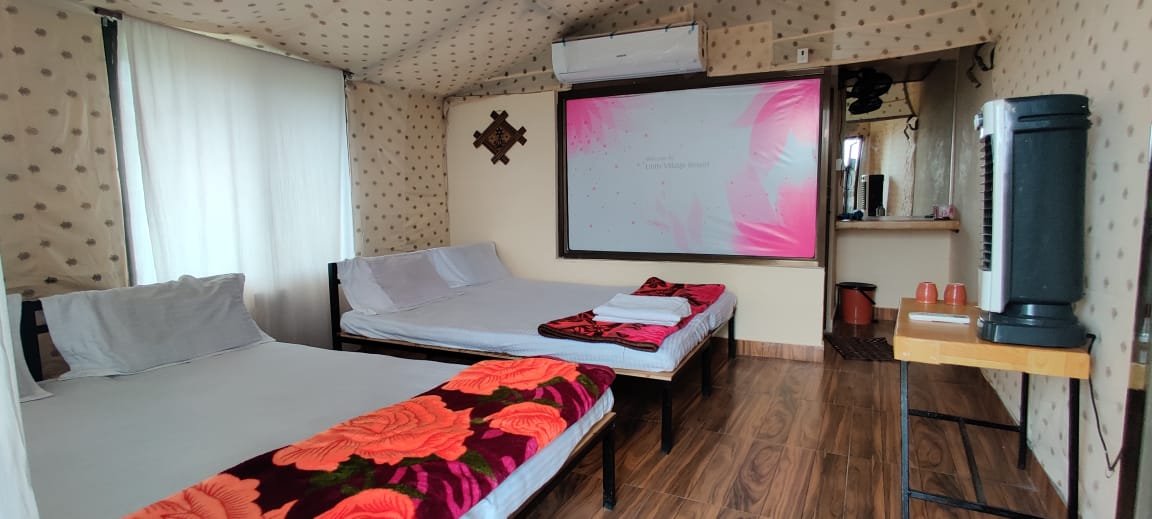 Quad AC Cottages (04 Pax)
Package Starts with ₹7,500
Cancellation and Refund Policy:
Let's plan your holiday at Statue of Unity Village Resort and start online booking today..!!!
Why to stay at Unity Village Resort near Statue of Unity
Unity Tent City offers range of amenities and facilities to make your stay more than comfortable to your trip to Statue of Unity.
Plan Your Trip to Statue of Unity
Share your details with travel plan to get a best discounted rates for Statue of Unity packages.